A unique Guitar method by Virtuoso Michael Paouris!
9 HD exercise videos to advance your Guitar skill.
Free gift:
The book/e-book "20 exercises for the guitar"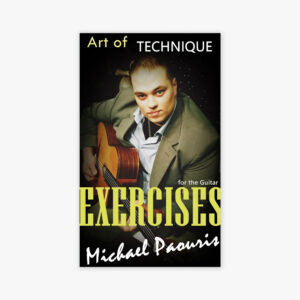 *** *** Republishing, sending to a third party, selling and any kind of exploitation of this material is prohibited without the author's permission.
PLEASE NOTE: Upon purchase, the product will be available for download for 24 hours. After that time, the download link will no longer work and you won't be able to use it.